The Ants of Iran
Iran is a vast country with a total area of 1.6 million square kilometers, which is located in the mid-latitude band of arid and semi-arid regions of the Old World, in Southwest Asia. Biogeographically southwest Asia represents a transition zone between three regions: Palaearctic, Afrotropical and Oriental. Iran's borders at the south and east are near to the Afrotropical and Oriental regions, respectively. Although arid and semi-arid areas cover more than half of the country, Iran also includes high mountains with alpine areas, broadleaf forest in the southern coastal plains of the Caspian forests, and steppe forests in the north and west. The Iranian ant fauna has been poorly investigated. So far 142 species belonging to 32 genera have been recorded from Iran (Paknia et al. 2008, Paknia et al. 2010), which is still far from the real number.
Have a look at the marvels of the Iranian desert...
The Ants of Central Europe
Dr. Bernhard Seifert of the "Senckenberg Museum für Naturkunde Görlitz" is one of the best known German ant researchers. After having published the most important ant species of Germany from his famous book: "Ameisen: beobachten, bestimmen", we continue our collaboration with a new section on the Ants of Central Europe. This new part of our website is a teamwork between www.antbase.net, Dr. Seifert and the Natural History Museum Vienna, where Daniela Magdalena Sorger took the pictures of these beautiful ants.
Have a look...
The Ants of Southeast Asia
This website is dedicated to the ants of Poring, Kinabalu National Park, Sabah, Malaysia, a tropical rainforest with the world's highest ant diversity: 650 species of ants from 81 genera and 8 subfamilies of the Formicidae have been found there. In our virtual museum of natural history you find pictures of Aenictinae, Cerapachyinae, Dorylinae, Dolichoderinae, Formicinae, Myrmicinae, Ponerinae, and Pseudomyrmecinae.
Have a look...
Ants of Germany
Dr. Bernhard Seifert of the "Staatliches Museum für Naturkunde Görlitz" is one of the best known German ant researchers. In Antbase.net he shows pictures of the most important ant species of Germany from this famous book: "Ameisen: beobachten, bestimmen" (Naturbuchverlag).
GO!
Ants of Mongolia
Mongolian ants are hardly studied. Here we present the most important species. These ants live in the deserts and steppes of Central Asia.
GO!
© 2003-2014. Martin Pfeiffer. University of Ulm.
Designed and maintained by Martin Pfeiffer and Khishigdelger Enkhtur, Department for Ecology, Mongolian National University

Memorial of Prof. Dlussky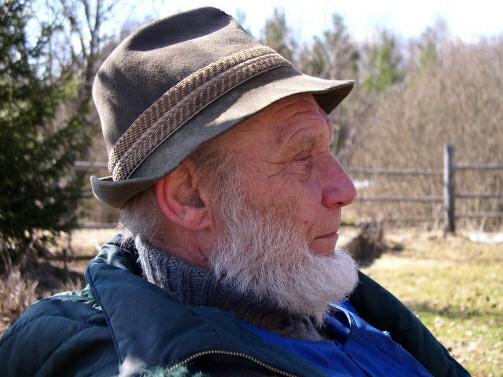 Prof. Gennady M. Dlussky
(4.10.1937-1.05.2014)

Dear colleagues and friends,
A few months ago Prof. G.M. Dlussky passed away. For all of us it is a huge loss. He was a famous myrmecologist and paleoentomologist. During his life he was a teacher of many generations of Russian biologists. Especially, his contribution to paleontology of ants is invaluable. His work will forever remain in science, and he will forever remain in our hearts.
The editorial board of the Caucasian Entomological Bulletin prepares a special memorial issue dedicated to G.M. Dlussky, and therefore we would like to invite you to contribute in it with an original research article. Our journal is peer-reviewed, open access journal indexed in eLibrary.ru, Zoological Records (Thomson Reuters), and ZooBank.
Papers in the field of insect systematics, paleontology and ecology, as well as taxonomic revisions and descriptions of insect taxa (especially social insects and Hymenoptera) are invited. Submitted manuscripts must be written in English. Colour plates are accepted free of charge.
The deadline for manuscript submissions is
10th of March 2015
. Instructions for authors and all additional information is available at
http://www.ssc-ras.ru/page1196.html
. Manuscript files must be emailed to or .